CUET UG Question Bank Chapterwise PYQs Book PDF
Download sample of CUET UG 2022 Chapterwise PYQs Book PDF for Physics, Biology from the Google Link or Telegram given below :
The Solutions of CUET 2022 PYQs Chapterwise Test is given in our CUET 2023 Crashup Question Bank Book.
CUET Physics Biology ChapterWise
What's Inside this book :
---
Solutions of CUET 2023 Chapterwise Test

This CUET Crashup contains all the solutions of CUET Physics Chapterwise Test and CUET Biology Chapterwise Test.
CUET Question Papers 2022 Solved

550 Previous Years Questions (PYQs) of CUET 2022 (Total 11 Question Papers) from 8th August 2022 to 30th August 2022 with detailed solution and explanation which includes:
Physics 8th August Slot 1
Physics 23rd August Slot 1
Physics 26th August Slot 2
Physics 30th August Slot 2
Biology 18th August Slot 1
Biology 20th August Slot 1
Biology 30th August Slot 1
---
CUET ICAR UG Chapterwise Question Bank

700+ PYQs of CUET ICAR UG
This CUET Crashup also includes the CUET ICAR UG Chapterwise Question Bank PYQs Class 12 Syllabus from 2019 to 2022 of all shifts of Physics Class 12 Chapterwise PYQs.
(Total 15 Question Papers of Physics)
Total no. of Pages = 1386
Price : ₹55
Book Format : pdf [secured PDF Format]
File Size = 19 MB
After payment you will be redirected to download page.
---
How to open the book
Please Download the UnShared PDF Reader App to open this book. The book which you will buy from this website will only open via Unshared PDF Reader App available on ▶ Google Play Store and Apple App Store. Also available for Windows. App Link given below :

Android

OR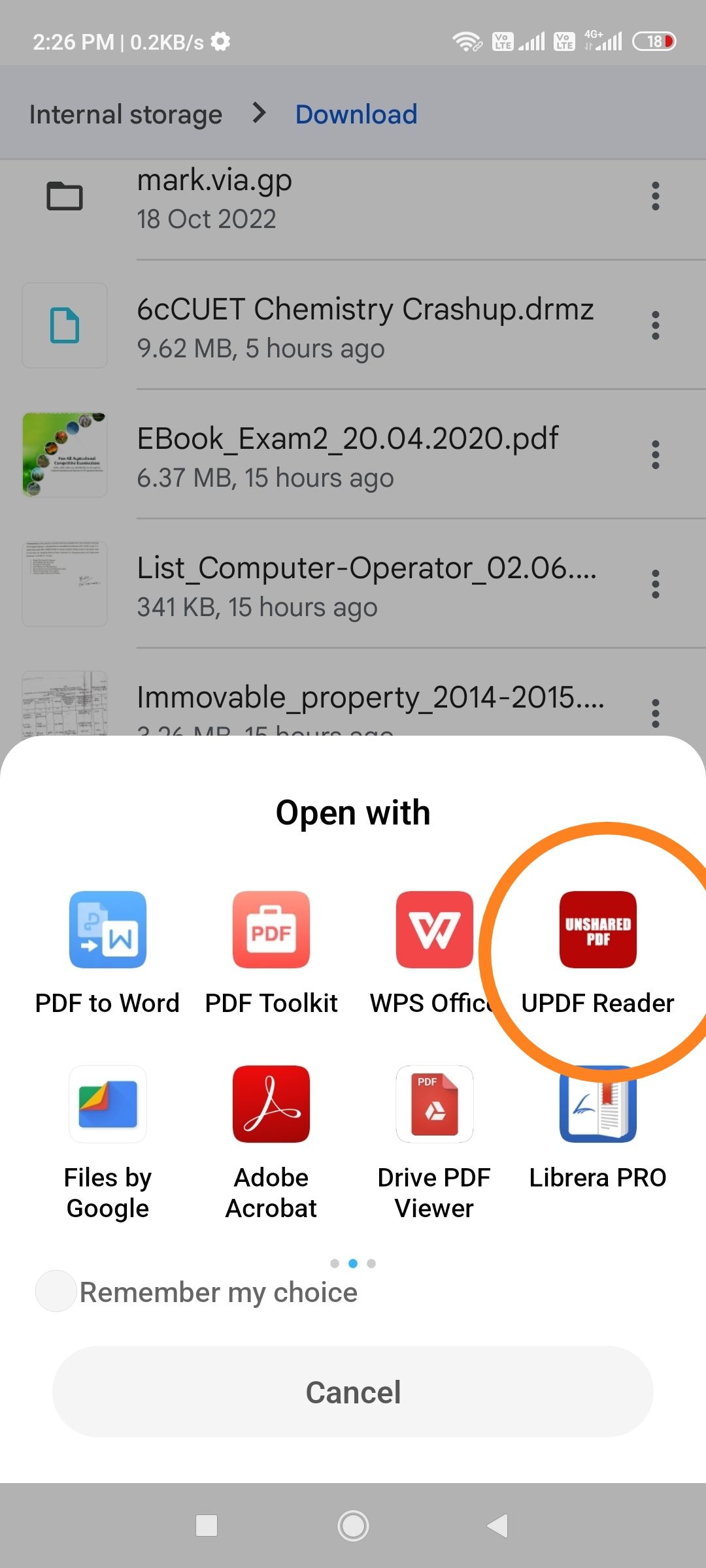 Your data/internet connection should be ON while opening the book.
---
You can also call us directly to buy the book and pay directly via phone call
Directly Call or Message at +917461080109
Telegram ID : @libgenbooks
---
CUET UG Chemistry Chapterwise
---
CUET UG 2022 Official Question Papers PDF
---
Telegram Channel
All the PDFs are also available in the Telegram channel